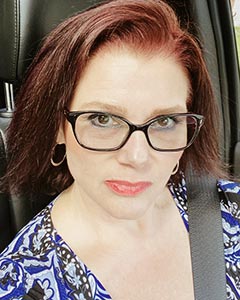 Denise Tadsen is the Director of Business Development at Kindred At Home (Home Health). She graduated from nursing school in 1995 specializing in Infusion Therapy, returned back to school to obtain a degree in Psychology. She has been in the healthcare business for over twenty-five years. Being employed by Kindred allows her to fulfill her passion for our community. For the past fifteen years she has had the honor of serving our community as an advocate, educator, and a resource.
Currently, Denise holds a certification as a Dementia Trainer, Senior Counseling and Life Coach. She truly enjoys working with people, encouraging them to reach their full potential, or connecting them with the right people who can help them achieve their goals.
A few fun facts about Denise: She loves Jewish and biblical history. She enjoys singing, playing guitar & piano, yoga, hiking and mountain biking.