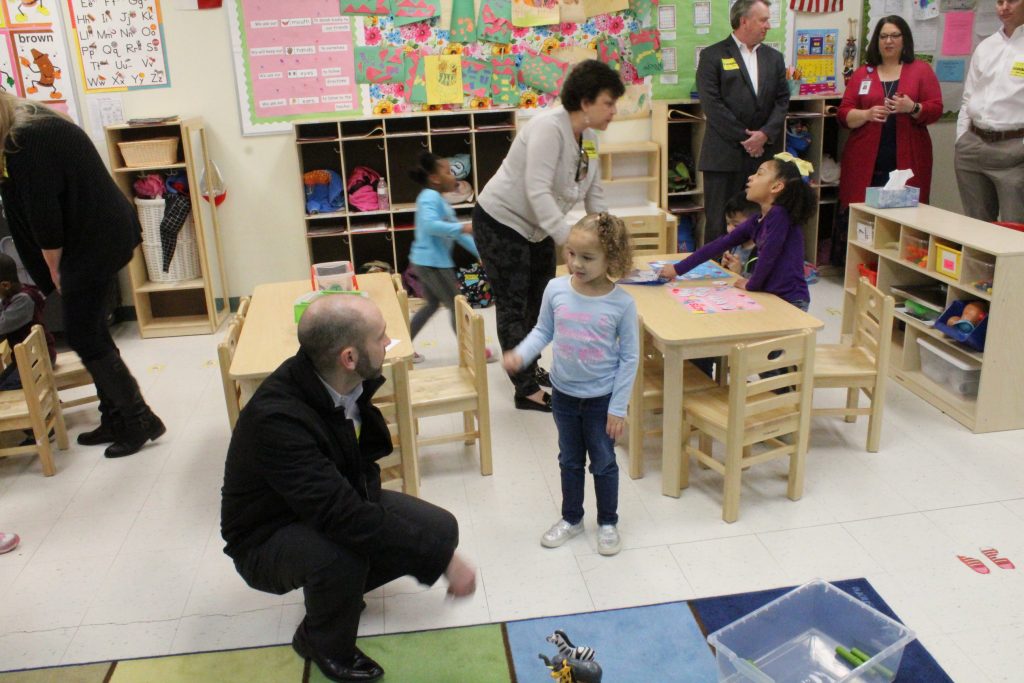 It's hard not to be impressed when preschoolers at Marti Elementary excitedly hop up to shake your hand and introduce themselves or watching Mr. Wurster lead students through a persuasive writing prompt by using technology to help students build their stories together. And have you seen the new high school yet? If you haven't be sure to catch their next opportunity for tours! Our new high school feels like a contained college campus in all the best ways with its outdoor courtyards, and scattered study rooms. Touring the facility, it was clear that students are being set up well to thrive in college and/or succeed in the work force post-graduation. The offerings of the CTE programs are such an asset to these students. As we toured Pastor David Raybuck reflected that, "I had no idea how many programs are offered that give kids practical life and job skills."
If you haven't guessed it yet, February was Education Day for Leadership Cleburne! And it is obvious that we truly have great education opportunities right here in our backyard, from public education to alternatives like Charter Schools, homeschooling cooperatives, and Montessori to higher education options like Hill College and Southwestern Adventist University.
Dr. Kerry Schindler, a Leadership Cleburne classmate, and VP of Enrollment at Hill College, said, "every stop was highlighted by a cooperative spirit of various organizations coming together to educate this community and provide them with every opportunity for success." It is clear that the highest value our community places on education is the student and his/her success. And so it was not surprising to watch how each of these places of education look for opportunities to best serve the student.
As I reflect over the whole of the day I think of repeated phrases Leadership Cleburne classmates exclaimed loudly at times and murmured to one another during various tours, such as: "this is awesome," "wow," "impressive," and, "I'm thankful we have this right here in Cleburne."
Check back next time to read about Leadership Cleburne's Legislative Day!
~*~
Written by Rev. Melissa Turkett
Pastor of Community & Engagement
First United Methodist Church Cleburne