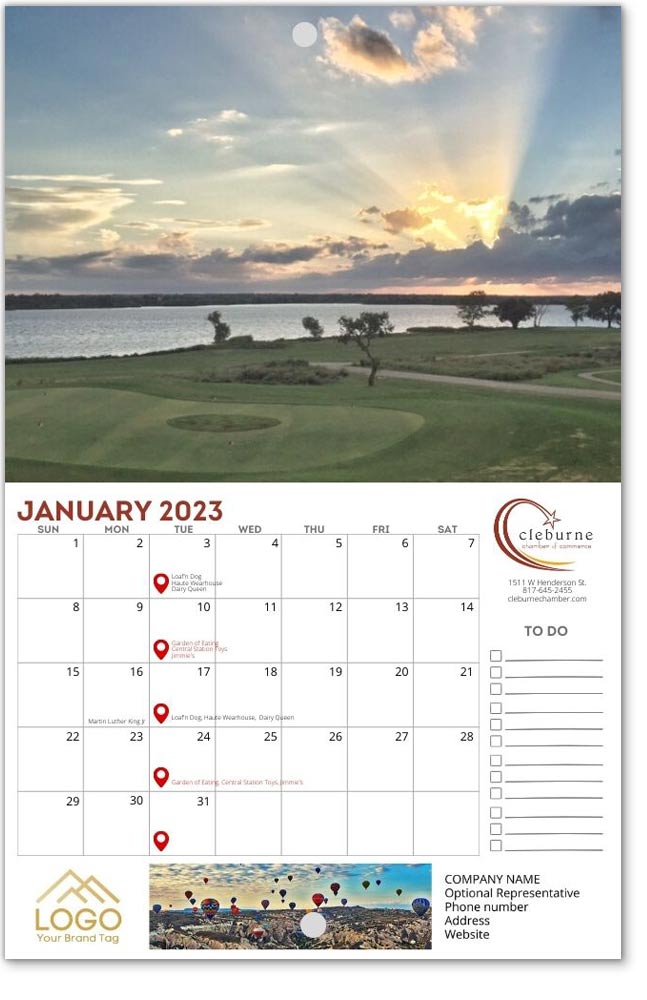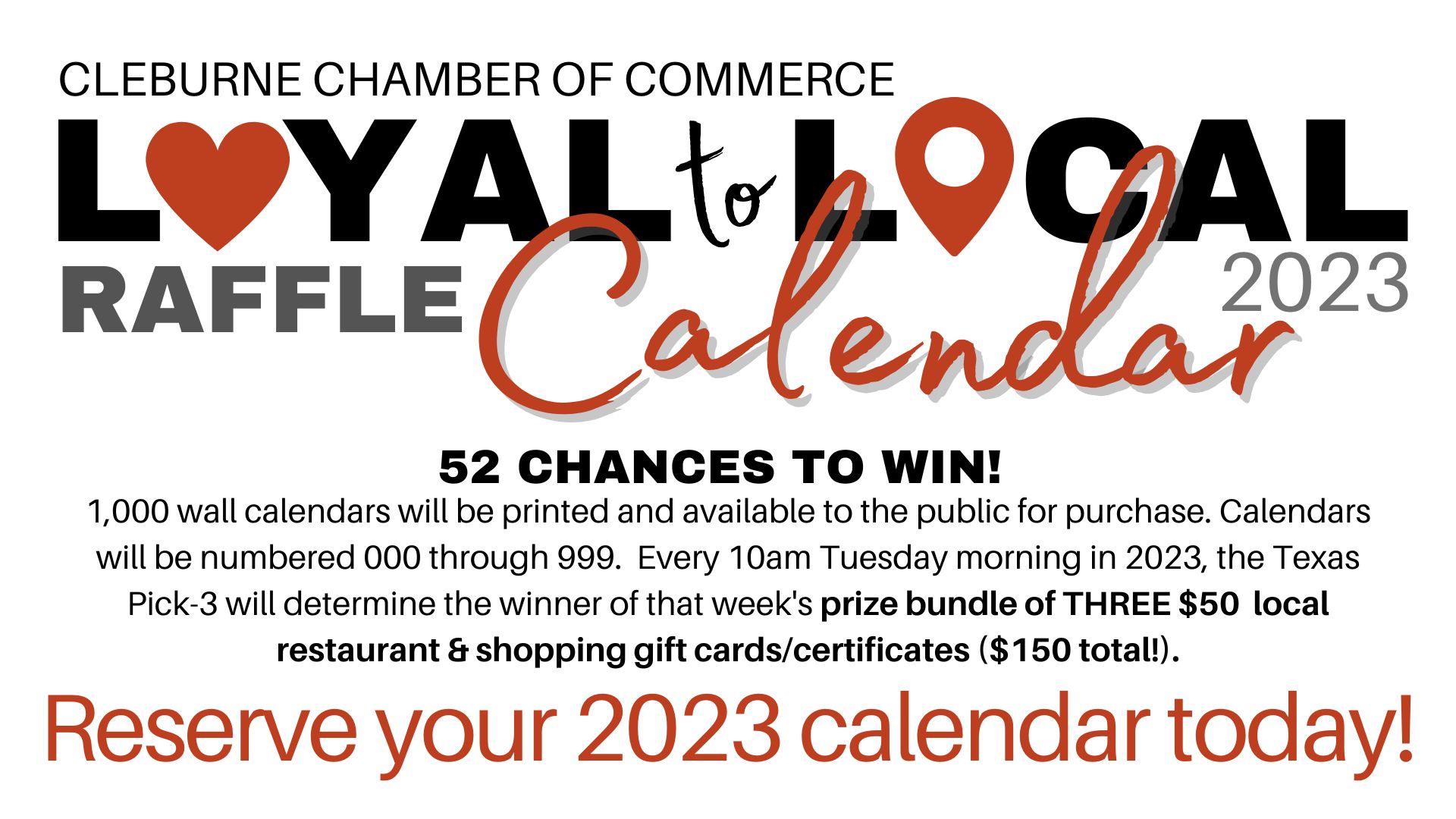 A chance to win $150 every week!
1,000 wall calendars will be printed and available to the public for purchase. Calendars will be numbered 000 through 999. Every 10am Tuesday morning in 2023, the Texas Pick-3 will determine the winner of that week's prize bundle of THREE $50 local restaurant & shopping gift cards/certificates ($150 total!).
We are seeking one sponsor for each month of the calendar. Each sponsor will receive a full-color ad (approximately 10.5" wide by 1.5" tall) at the bottom of the sponsored month's calendar page. Sponsor may provide their own camera-ready ad (3150 x 450-pixel JPG), or use the standard ad design provided by the Chamber (shown in example). Sponsors are invited to contribute a promotional piece to the winners' envelopes during sponsored month. Sponsor logos will be on promotional & marketing items connected with the calendar. You will be shown as the sponsor during the month selected on all social media and Chamber announcements pertaining to the raffle winners.
SPONSORSHIPS ARE FIRST COME, FIRST SERVED. Please contact D'Arla Tyler at 817-645-2455 for more information.
JANUARY: Available
FEBRUARY: Available
MARCH: Available
APRIL: Available
MAY: Available
JUNE: Available
JULY: Available
AUGUST: Available
SEPTEMBER: Available
OCTOBER: Available
NOVEMBER: Available
DECEMBER: Available
Featuring stunning/amazing/gorgeous photos from these local photographers!!
Photographer Name (link)
Photographer Name (link)
Photographer Name (link)
Winners' Gift Card Bundles include gift cards from these amazing local spots! 
Restaurant
Shop
Shop
Restaurant
Restaurant
Shop
Shop
Restaurant
Restaurant
Shop
Shop
Restaurant